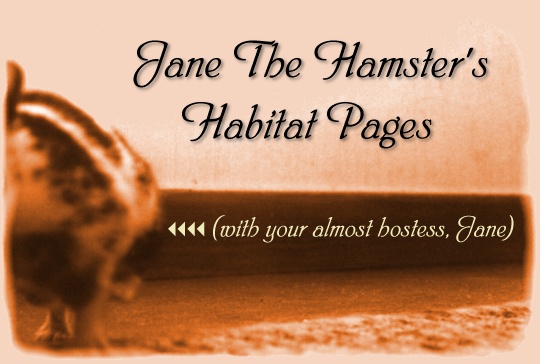 This site is dedicated to the memory of
Jane The Hamster
April 2001--September 2003
Pelhamina
November 2001--August 2002
Grenville
November 2001--October 2003

May they all be happy on the other side of the Rainbow Bridge
---
Time for the 2004 Hamster Calendar
Click "2004 Calendar" in the menu bar to go to the download page!
---
The Hamster! Pinball Game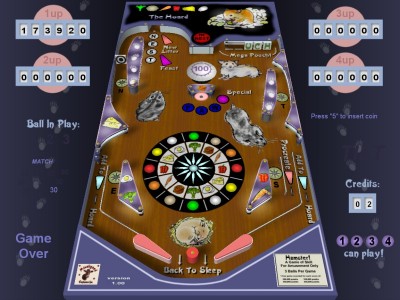 Finally, a hamster game that lets you Be A Hamster... albeit in the form of a shiny metal ball. Sporting both a Pelhamina and a "fully pouched" Jane The H., this pinball game is on my special pinball website -- just click the image above to go there!

Click below to visit my Siberian Winter White dwarf hamsters:

Want to link to us?You can use the banner below on your own site!
(Tip: Copy the link source code from this page to save all the typing.)